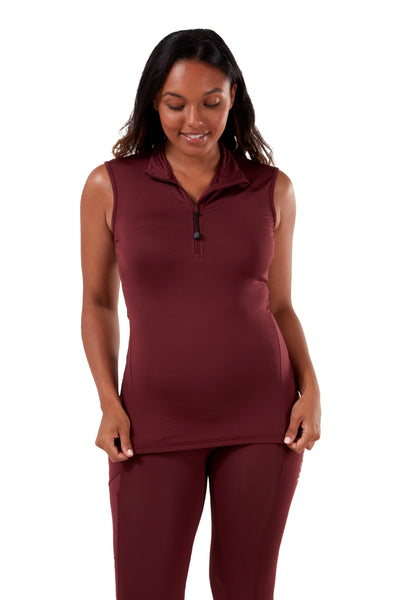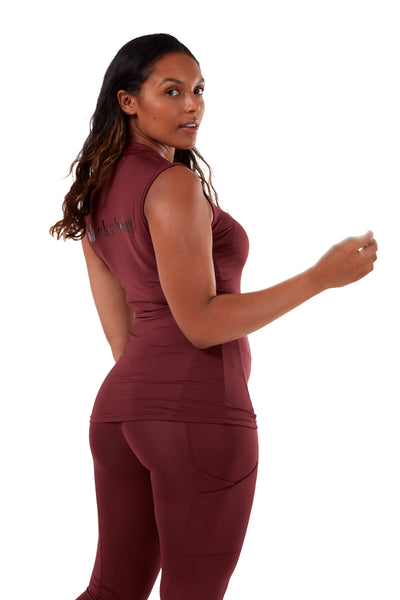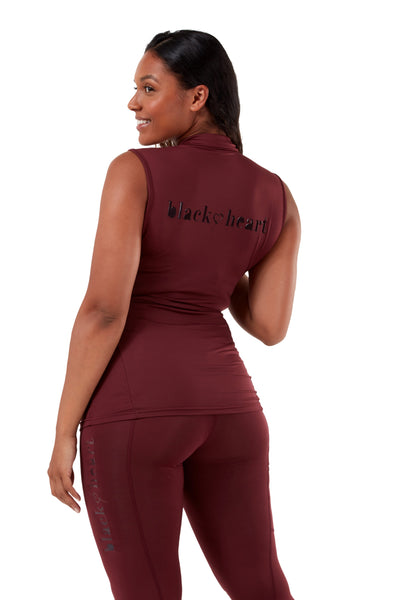 Sleeveless Base Layer - Wine
Black Heart Equestrian
---
Black Heart's stretchy technical sleeveless sun shirts have been designed especially for riding but are suitable for all indoor and outdoor sporting activities. 
The feminine cut design enhances shape and the highest quality technical fabric helps to reduce friction when riding.  These sleeveless base layers are made from stretchy, breathable fabric with excellent moisture wicking and antibacterial properties.  Including an emergency hair tie which doubles as a zip pull, these technical vests are ideal for on the yard or at the gym.  
They are breathable and the perfect choice to wear on their own for summer with their high sun protection of UPF 50+ .
Size Guide:   These feminine shaped base layers are made from stretchy fabric .  They fit true to size.
Model is size 10 and wears small.
Washing Instructions:  Wash at 30˚. Wash dark colours together.  Do not bleach.  Do not tumble dry.  Do not place near a direct heat source or iron silicone.
UPF Rating
Our base layer technical fabric has been laboratory test and awarded a UPF (ultra violet protection factor) rating of 50+ which is in the Excellent Category.  These products are ideal for riders in sunny climates who wish to protect their skin from harmful UV radiation from the sun.